Altcoins
Binance U.S. Launches Poll To Test Shiba Inu Community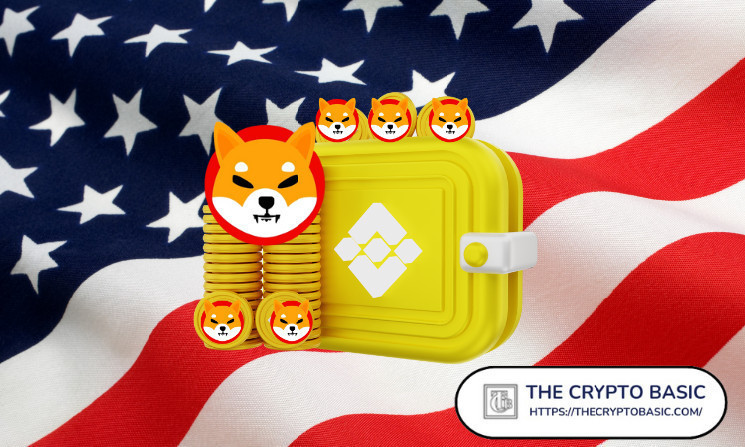 Binance U.S. creates a poll to test Shiba Inu community members' knowledge about cryptocurrency.
Binance US, a subsidiary of the world's largest cryptocurrency exchange Binance, has created a poll on Twitter to ascertain whether Shiba Inu community members know the doggy-themed cryptocurrency.
According to the poll, Binance US called on members of the Shiba Inu community to select the incorrect option from a list of four statements. Binance.US first gave a brief history of Shiba Inu before asking the community to choose the false statement from the four options.
The statements include:
Shiba Inu has a total supply of 1 quadrillion,

Shiba Inu's DAO is called Doggy DAO,

the upcoming Layer-2 blockchain is dubbed Shibarium,

and the cryptocurrency is modeled after a grumpy cat.
#Crypto Trivia

Shiba Inu $SHIB is a meme-based cryptocurrency that was created in August 2020. The currency was modeled after #Dogecoin, which itself was inspired by the #Shiba Inu breed of dog.

Which of the following is NOT true about #SHIB?

— Binance.US 🇺🇸 (@BinanceUS) February 22, 2023
Out of the 2,708 votes gathered so far, 59.3% of the respondents chose the last option (modeled after a grumpy cat) as the incorrect statement in the list.
However, the remaining participants selected the other three statements even though Binance.US noted in the tweet that Shiba Inu was modeled after Dogecoin.
Binance.US created the poll to ascertain the Shiba Inu community's understanding of the popular canine-themed cryptocurrency. Notably, Shiba Inu is known to have a vibrant society on social media, with many Shiba Inu community members having good knowledge about the cryptocurrency project. Their understanding of Shiba Inu is portrayed in the latest poll created by Binance.US, where more than 50% of the participants chose the last statement as the incorrect option in the list.
Notably, the poll comes a week after Binance.US announced it would delist Kilo Shiba Inu (KSHIB) and list SHIB against the U.S. dollar on February 24.
On Nov 9, 2022, Binance US commenced a Twitter Poll titled "Crypto Trivia." The poll asks the community about the creator of Shiba Inu.